OMG Almost Half Way There!
Day 9, Babies! And We're Still Going!
Day 9… Geez, hard to believe that we're here already. The thing about this point in the game – it's easy to slip into a routine of just repeating what's been done. Sounds easy. Not too bad, is it? Yes! Yes – it's bad! Why? Well, we haven't done enough 'different' yet to make this a sustainable life choice.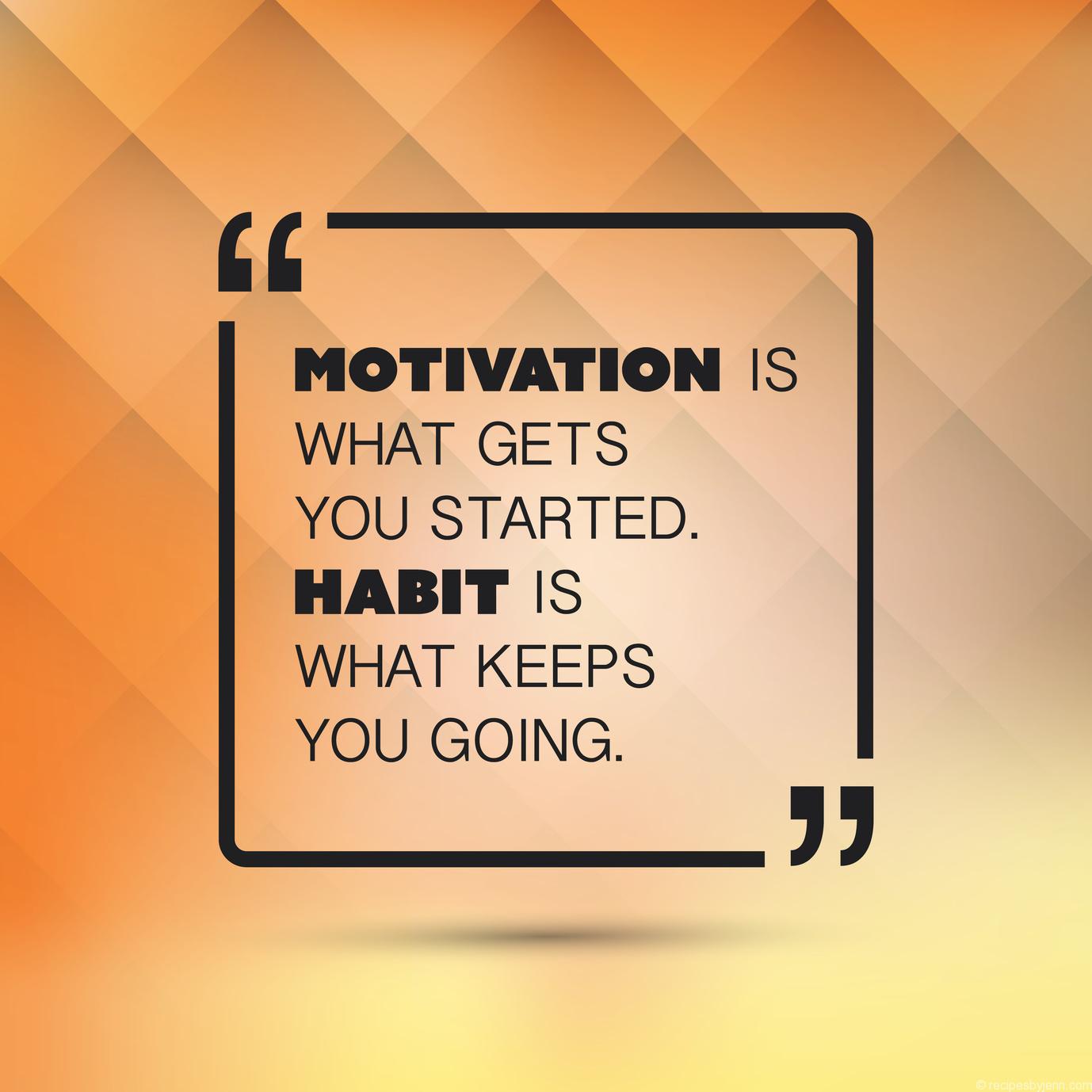 They say it takes at least two weeks to start changing your habits for good, and two months to really set in a long term change. So there's no time to get comfy just yet… Let's try to keep it interesting and different.
Now first, before we go any further, it's confession time. First, I'm writing this post at 8 o'clock at night while hubby and I watch one of our fav shows together (Ancient Aliens… Wait, did I not mention I'm a total nerd too?! Oh yeah, baby!). Second confession: I did not get out for my walk today :o( I didn't even get a chance to do yoga. I've very disappointed in not being able to maintain one of my goals, but, hey – life happens. Some days, life just gets away from you and there's nothing you can do.
And why was I so busy? Oh well, don't get me started, but let's just say we had trade day #4 (since we moved into our house 6 months ago), and between painters, fireplace guy, door finisher guy, construction manager… WAIT – I'm not done!… Then plan and make healthy foods and snacks to eat (a good day to have just gave in and ran to Wendy's, let me tell ya!), plus get a few other pre-plan elements for meals this week's done… Oh and then check in convo with hubby tonight (can't skip on those)… Let's just say that I was lucky to remember to drink water in my 'spare' time… Lol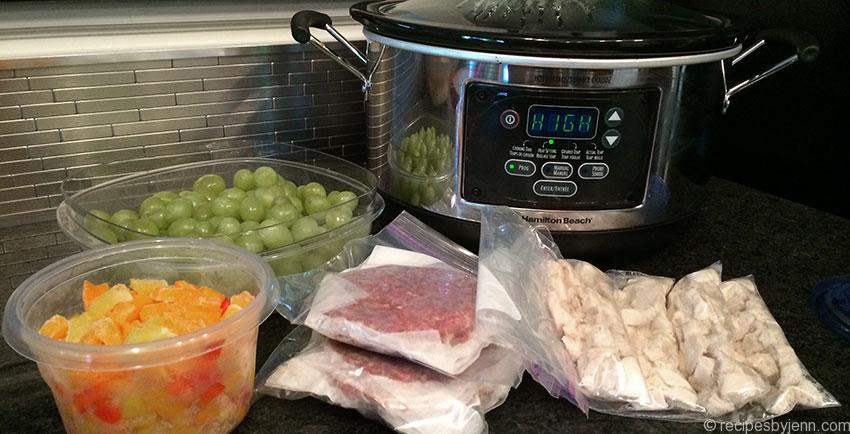 Bulk Prepping Food
One of the habits I am a huge proponent of is pre-prepping food by making more than you need at any given time. I know I've mentioned cooking and freezing, and that's a great habit to get into, but it's also a good way to cut down on the amount of thought you need to put into other meals.
Here's what I mean: I went to the supermarket the other day and they had value packs of chicken thighs on sale 50% off. Well, can't pass that up! So, we wanna cook those up and have them. So I stuck them in the slow cooker, and voila!
16 pieces thighs
sea salt & cracked black pepper
Sprinkle of thyme
1/4 cp white wine
4 tbs grainy mustard
I had chicken for lunch today in a sandwich, and then chicken tonight for dinner. Hubby had a piece of chicken for a protein pick me up, and we'll sneak it into something else tomorrow or the next day.
It might sound like a lot of chicken, (it does sound like a lot of chicken haha), but when you mix up how you use it, you won't even notice.
Cook on high in your slow cooker for 2.5 hours, and place into a glass dish in the fridge to pull from as you need. These were small thighs once cooked and so 2 thighs equaled one red. The mustard gives them just a little zing of flavour and it's a 'free' on the plan.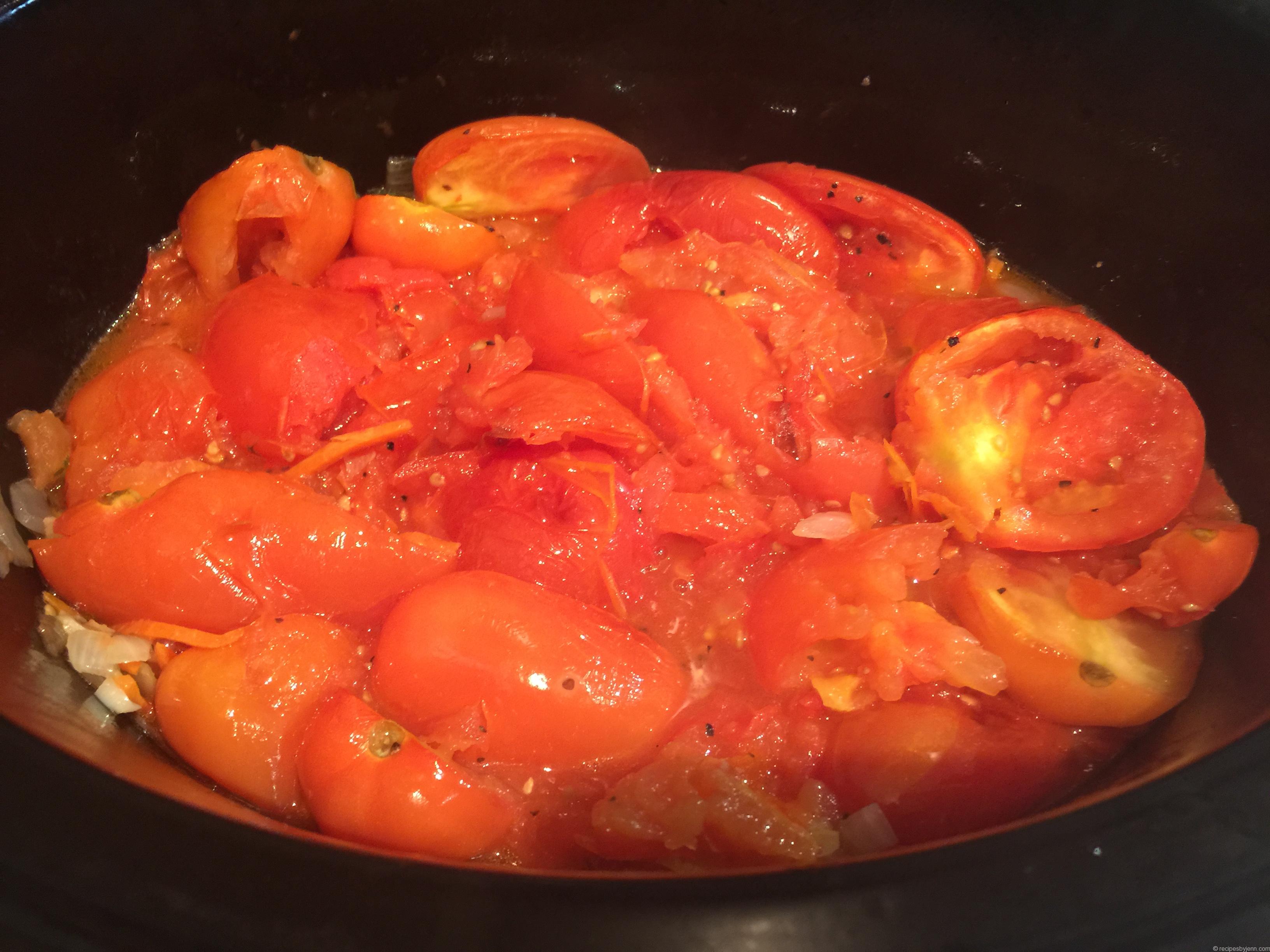 Making Meal Bases
Another great thing to do to help cut down on prep time during the week, is to build your bases in advance. One that is really easy and versatile is a tomato base. You can take the base and add meat to it for pasta, or use for a sloppy joe.
Technically, you could use a can of tomato sauce as well, but I really like making my own for a few reasons: you reduce any preservatives that come with preserved foods, and you can also pack more goodness and veggies into it.
Included in my meal plan is the step by step guide to making this versatile little base and how to keep it for weeks. Excellent for meals I'll use later this week. Plus, because I controlled what went into it, it's going to account for lotsa green containers and no yellows!
It's all about making this life change easy!
If you have it prepared in advance, you can work those really hectic days around it! I recommend planning out your whole week in advance if you can. This will help you to know what planning has to be done, and you can pick your slower days to do it!
---
Refer to the 21 Day Fix Meal Plan for a complete outline of today's food!