Happy Saturday Morning,
And Welcome To Day 6!
Ahhh what a glorious morning it is! Last night's date night was amazing. I can't remember the last time I laughed so hard and it's always such a treat to see my bestie. She's just the awesome-est person you could meet.
And treats? Oh yes I did! Wanna hear? We stopped at Chili's before the movie and shared a White Spinach Queso. Oh it was amazing! Next, off to the theatre where I settled in with my poutine (yeah, momma!), but sadly, no more spring rolls on the menu, so I opted for a bruschetta flatbread, but it was really hard and not awesome, so I didn't eat it. I was starving by 9pm lol, but it was worth it.
One side effect that I did notice this morning, after eating so clean all week, my body was flush with too much sodium. So, today I will pack on the water and green tea to flush it all out!
I was determined today to switch it up a little. It's been a really busy week and wanted to start today off a little slower. I got up, played with the dog, cooked some breakfast (and because I didn't have the energy to think, I repeated a breaky from earlier this week).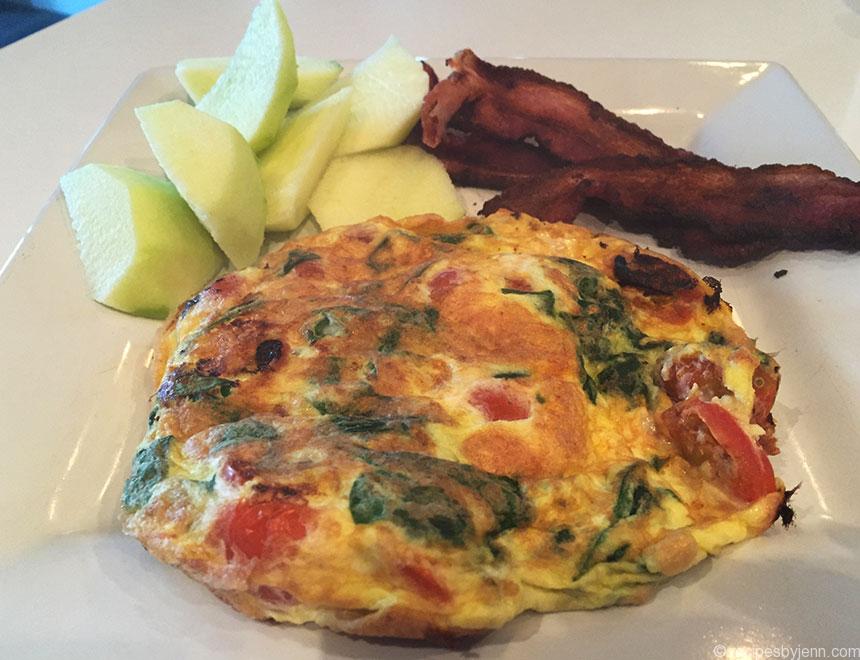 Next, because it's soaked outside, today's activity was yoga. I really enjoy yoga, and it's something that has always challenged me. Because I am heavier, it is also a great method to stretch out those muscles that I don't even realize are sore without putting too much strain/pressure on any joints or anything.
If you have never tried yoga before, I strongly recommend it. The 21 Day Fix workout routine does include a yoga workout, but it is filled with vinyasa sequences (lotsa downward dogs) and the motion moving into that is quite hard on my knee that was damaged earlier this year, and so today, I opted for an easier program.
You can simply visit youtube and stream any yoga videos, but here are some of the ones that I have used at various stages.
For example, if you've never done yoga before, and you're quite out of shape, you want to ease into it. Don't look for something intimidating. Yoga is great for fitness, but it is mostly about finding your centre… your inner peace and calm.  For the super beginner, try this 20 minute stretching video. Practice your breathing – it's all about control!
Another great beginner – and even refresher – video that I like is the next one. It runs for an hour, and you can easily do an hour, but you can also do as much as you feel if you notice a strain much sooner. Remember, you want to challenge your body – don't give up the minute it starts getting difficult, but recognize your comfort level. Yoga should give you strain but not pain… modify the poses if you need to, but don't modify as a cop out ;o) This video is great with instructing on the poses… Highly recommended and so calming.
Here's the one that I started with this morning. It's a 30 minute, 30 day challenge. Day one was nice and easy, but again, I was finding myself stretching out places I didn't even realize were sore! Probably from lotsa computer time and those daily walks this week. A great start to Saturday morning:
After yoga, there was a dog bath, dog dry, dog de-matting and dog snuggles (I love my dog lol).
---
Refer to the 21 Day Fix Meal Plan for a complete outline of today's food!