Another Day Of Feeling Great In The Books!
PLUS, tomorrow's my Friday! And you know what tomorrow is??!! Friday!!! Which mean – CARROT CAKE DAY!! Yeah baby! Lol
It's 8pm again. Another crazy day behind us, but it's so nice to be able to sit and share how we made it through today.
My activity today? I walked around our neighbourhood handing out invites for next weekend's "get to know your neighbour" fire roast. Should be a great time. A great way to take advantage of the summer nights and get to know all of the new people moving into the neighbourhood. None of us have yards yet so we'll be striking our fire out in the cul de sac in front of our house. Should be fun.
Oh! I also groomed the dog today all by myself. She might be a little patchy, but let me tell ya… She's damn cute! Good thing she's got new jammies to keep her hairless body warm! Ha!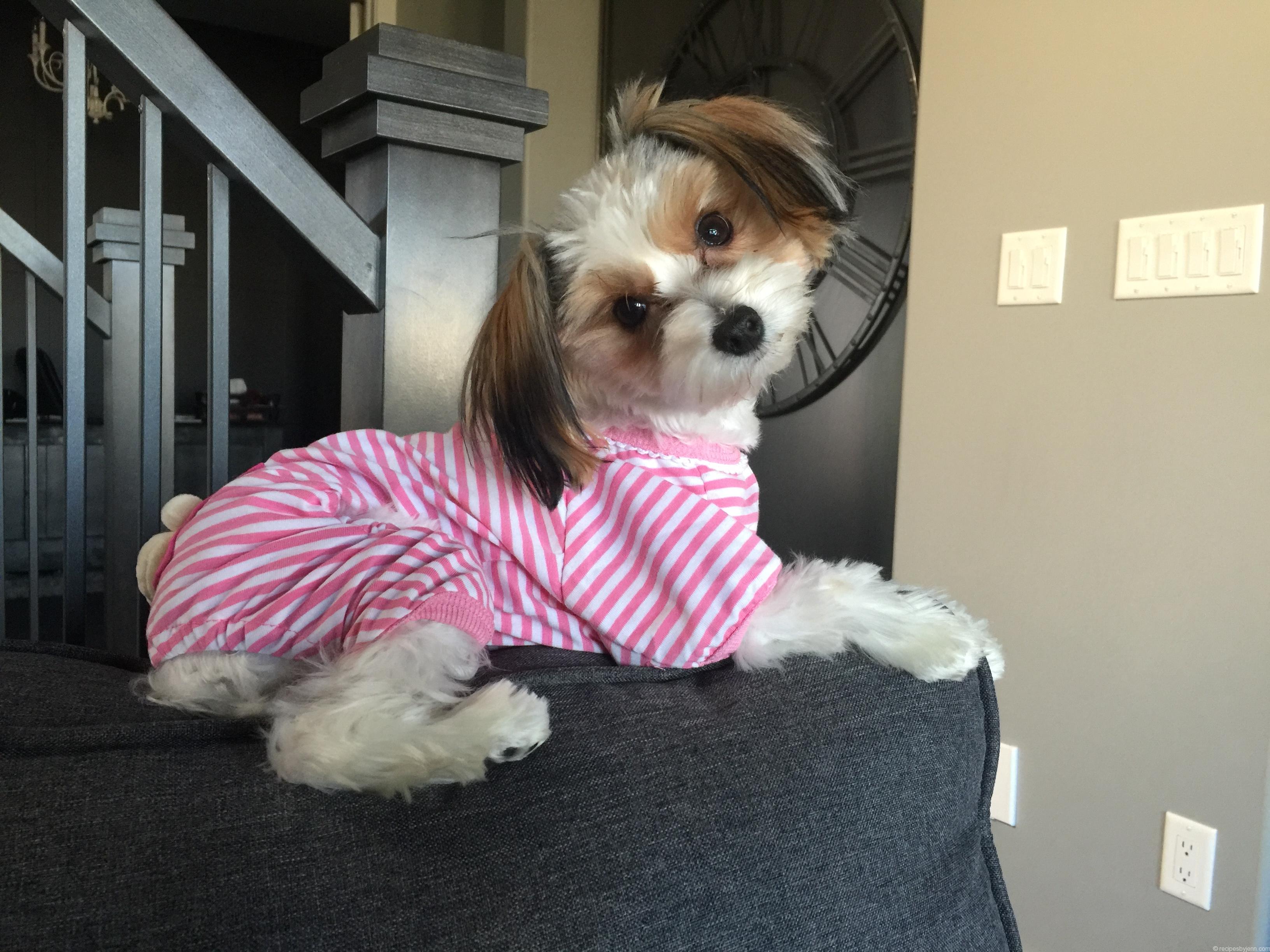 (Wait… I sense an excuse to buy more dog clothes!!!!!!!! Shhhh… Don't tell my husband!)
Some Of The Best Additives To Get To Know
We've chatted a little already about really putting the focus on spices and herbs to keep your foods interesting and flavourful. There are some staples to keep around the house, but I thought, since I'm using some of them in these recipes, that we chat a little more about them.
Turmeric. Turmeric is one of the ingredients used to make curry. It has that bright yellow flavour, but without the flavour of curry.
Not that there's anything wrong with curry – but in one of my MANY diet/workout schemes tried over the years, I spent 6 months eating curry stirfry every single day. Since then, I have a hard job smelling or eating it haha. Crazy.
Anyhoo – back to turmeric. Here's a little summary from www.whfoods.com:
"Turmeric (Curcuma longa), the bright yellow of the spice rainbow, is a powerful medicine that has long been used in the Chinese and Indian systems of medicine as an anti-inflammatory agent to treat a wide variety of conditions, including flatulence, jaundice, menstrual difficulties, bloody urine, hemorrhage, toothache, bruises, chest pain, and colic."
RIGHT?! Crazy. And since the flavour is not very potent at all (kinda like a light, hardly-there pepper), you can easily add it to foods without it affecting the flavour negatively. You just have to get used to the colouring in your food :o)
Interested in more on turmeric? Here's the full article >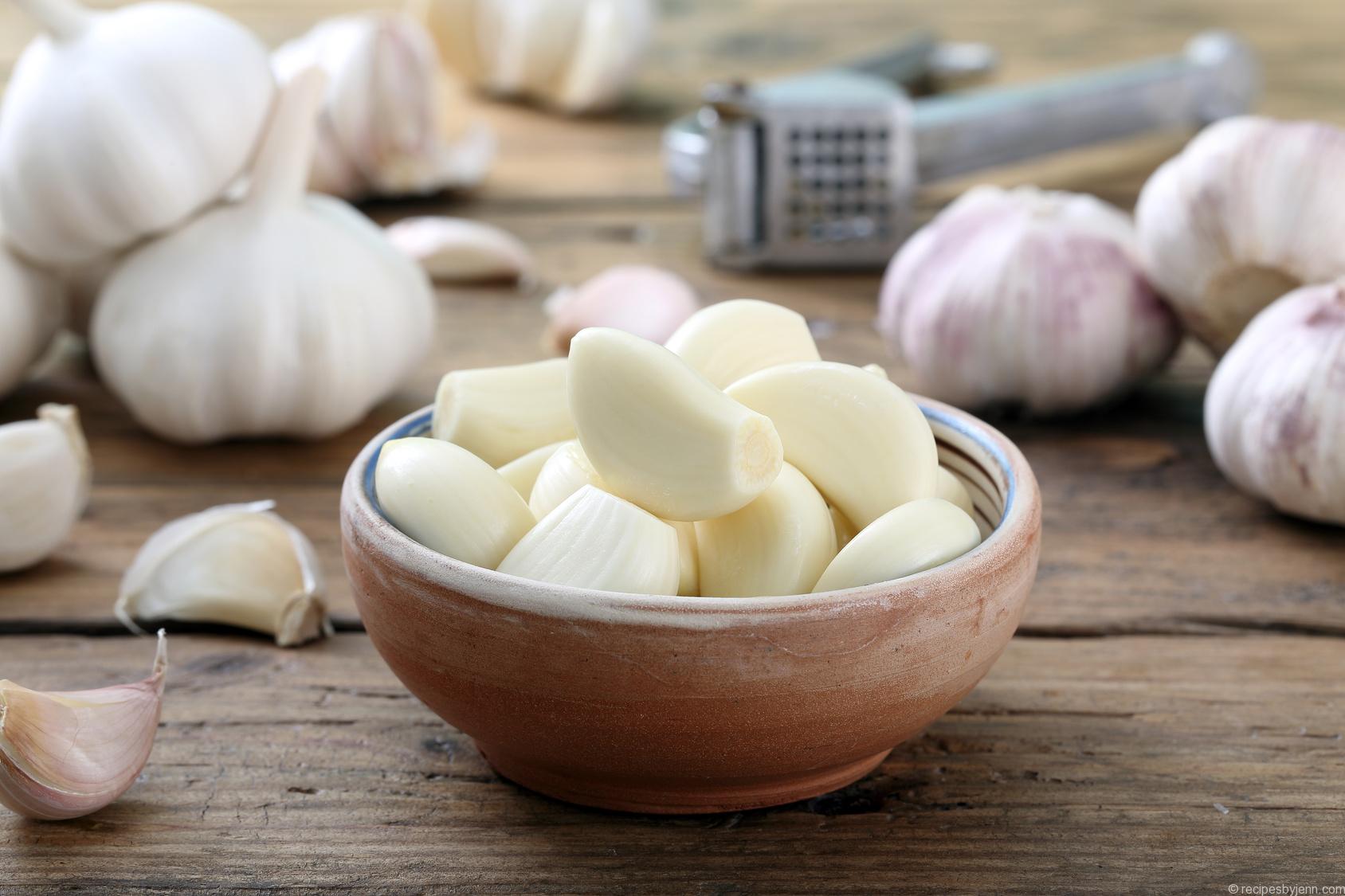 Garlic. Ahhh, my little friend. I love garlic. Garlic is in almost everything we eat. It has countless health benefits to it, and it's one of your free elements, so you can use as much of it as you like.
It can lower cholesterol, help cure common colds, it's got tons of antioxidants to ward off illnesses and even some cancers!
It's from the onion family, and so you can feel a hint of the onion in there, but it really is its own flavour. And when cooking with garlic, start with big, fresh cloves, place the flat of your knife on top of them and press/smash them. It breaks them open and releases the oils, rather than just chopping them up. Release the oils, then chop and throw it into almost anything.
I like to buy a large tub of pre-peeled cloves from the Italian market so they're ready to go… Nice and fresh, without having to pause to peel the skin off (damn, I hate peeling garlic haha!).
Garlic is not just for pasta… Add it to any and all meat as an enhancer. Roast it in evoo and add it to pizza, potatoes, casseroles… Whatever. Sizzle it in oil. Slow cook it. Beef, chicken, turkey, fish… Everything! (Did I say that already?)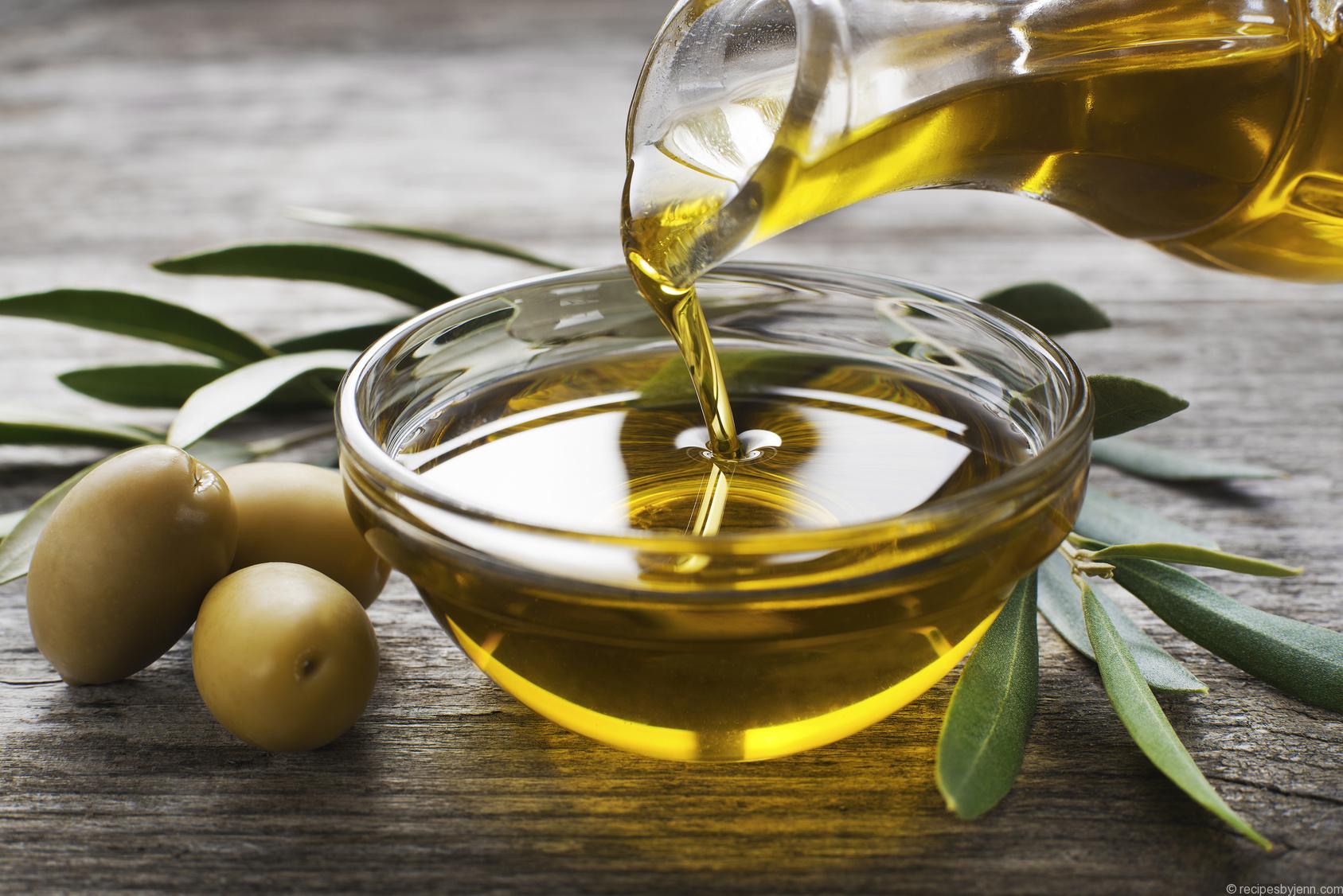 Extra Virgin Olive Oil
Ok, so what's the deal with olive oil? First, it can be one of the healthiest oils you can ingest. I say 'can' because the olive oil industry is notorious for producing junk oils, not pure, not fully from olives, diluted with chemical preservatives.
But, since olive oil has so many health properties, you want to include it in your diet. Not only that, given the very high smoke point of olive oil, you can cook your foods in it without the oils breaking down.
If you were to buy a typical bottle of regular olive oil versus extra virgin olive oil from your grocery store, you would notice that the regular olive oil is more yellow in colour, doesn't have a lot of scent, whereas the extra virgin is more green and quite potent. These colours and flavours are often artificially added to junk, cheaper, mass production oils.
You want to look for an olive oil with DOP Certification. That indicates the highest quality in your oil – in how it was farmed, harvested and packaged. This oil is not cheap. In fact, you often would look for it in a place where specialty oils are sold (or an Italian Market lol). The bottle I use is $27 per bottle and lasts me about one months. And high quality olive oil is generally always extra virgin, so don't worry about looking for a regular. You'll use this wherever you would use normal olive oil. It is somewhere between that yellow/green olive colour and has the scent of evoo, but it isn't so potent that you can only stand it in some dishes.
(Side note – I wouldn't bake with it in big quantities, like, more than a spoonful or so. You don't want the taste to affect the baked goods. For that, I recommend avocado oil.)
Besides, you also feel fancy – like you know what you're doing – when you have a fancy oil bottle handy in your kitchen!
---
Refer to the 21 Day Fix Meal Plan for a complete outline of today's food!