Turning 21 Days into A Sustainable Life Change
My Complete, Done-For-You 21 Day Meal Plan
One of the biggest challenges I faced when I first started my journey towards a healthier lifestyle was that the food plans I found online were extremely repetitive and quite boring. They just seemed to lack imagination. Add to that the fact that they just weren't realistic for families. And when I did find recipes that boasted flavour, often times their container counts were wrong.
At the end of the day, I just could not find a complete daily guide, with mouth-watering food choices, and whole-day calculations, that would take the work out of it for me. I needed a complete 21 Day Meal Plan inspired by the 21 Day Fix.
That's where the inspiration for this book was born!
Included in this book are 21 days of meals – full days with accurate program container counts, packed with flavour, and meals that you can feed the whole family, not to mention they're easy to prepare and with every-day ingredients. Mix and match your days. Plan ahead. Pick your favourites and repeat them.
After putting together this meal plan, based on on the amazing system, I can tell you – it works!
Only $19 USD
$19.00Add to Cart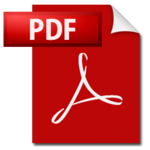 You will be sent a link to download the product immediately after purchase. If you do not have Acrobat Reader, please click here.
Go from Bland to Mouthwatering
This book is filled with delicious, easy-to-make recipes that the whole family can enjoy!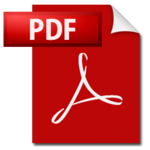 You will be sent a link to download the product immediately after purchase.
If you do not have Acrobat Reader, please click here.
Mouth-watering meals - easy and delicious!
Here are some of the things you can find inside…
Breakfasts
Start your day with nutritious, easy-to-make meals that follow your container portions, building meals that you can enjoy time and again - and are delicious enough for the whole family!
Egg & Turkey Sandwich
EXAMPLE DISH
Heat EVOO in a non-stick pan; add red pepper and grill until it softens. Move the peppers to the side and add eggs to the same pan; sprinkle with salt and pepper, and cook until eggs are completely cooked through.
Remove the eggs and set aside; add spinach to the peppers and toss for just a minute to wilt slightly. Layer toast, spinach, pepper and eggs together; serve.
Lunches
Choose from quick and easy lunch ideas that fit even the busiest of lifestyles. Whether you're on the road, in the office, or at home, these lunch recipes will help you to stay on track with your counts.
Pancetta Flatbread
EXAMPLE DISH
Preheat the oven to 375°F. Mix together ricotta, oregano, honey and oil in a bowl; evenly dollop or spread over your wrap. Thinly slice a cooked chicken breast, sprinkle over the cheese, followed by the prosciutto.
Evenly spread the arugula and tomatoes over the top. Sprinkle with salt and pepper and bake until the arugula is wilting and the edges of the wrap are browning. Remove from the oven, drizzle with balsamic vinegar and serve.
Dinners
Take the work out of dinner! Our meal plan outlines for you a variety of dinner ideas to choose from depending on how busy the rest of your day looks. Serve to your whole family, guests, or just as a dinner-for-one!
White Fish & Squash
EXAMPLE DISH
Dice your squash small, toss with oil, salt, pepper & thyme. Bake 425°F for approx 20 minutes or until soft/slightly browned.
Heat the oil in a pan and add your fish; sprinkle with salt, pepper and drizzle with a small amount of white wine. Cover and cook until one side is browned, then flip and continue cooking until the fish easily flakes; remove from the pan and set aside.
In the same pan, add your spinach and carrots and saute until the carrots are slightly softened. Serve fish, veggies and potatoes with a side of cucumber.
Those Little Extras
Enhance your meals with some of our fantastic, Fix-friendly extras, like basil mayo, avocado ranch dip, homemade BBQ sauce and more! Daily counts will include just how much and what dish to serve with each.
Fish Tartar Sauce
EXAMPLE DISH
Put Olive oil mayo, pickle, parsley, lemon juice and worchestershire sauce into a small food processor and pulse for approx 10 seconds (do not over pulse or mix will become smooth); chill for up to an hour before serving.
Lasts up to one week in the refrigerator.
Also Included...
Even More Tools to Help Make Your Next 21 Days a Success!
Make-ahead meals that you can freeze and access on busier days.
A list of recommended herbs & spices for tons of flavour options.
A complete grocery list to get you through the next 3 weeks.
Additional information on teas, smoothies, meal planning and more!
Just a few of the Dishes Included in
Your 21 Day Meal Plan
Follow My Journey!
Join me as I walk through what you can expect from the program as well as 21 days of tips and tools to help get you through! Then, let's celebrate our wins together!
Click each article below to read more…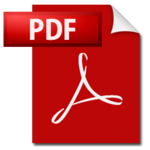 You will be sent a link to download the product immediately after purchase.
If you do not have Acrobat Reader, please click here.
See What Others Say About this Book
A referral is the best compliment! And you don't get much better than these!
What a great way to stay on track. I bought this book for my second round of the fix because I was worried I would get board of eating the same foods all the time. I'm not much of a cook at all so this was perfect! Everything is spelled out for you! So easy!
Peter D.
Austin, TX
USA
Love this 21 Day Meal Plan recipe book! 1st off, there is a picture for each recipe. My favorite part. 2nd - the recipes are not complicated but yet offer you a wide variety in flavors etc to keep you motivated, interested and not feeling like you are on a diet! They are easy to follow and won't have you scouring the grocery store for ingredients you have never heard of. This really is a fool proof meal plan!
Nicole B.
Edmonton, AB
Canada
This was a GREAT addition to the fix! I mean, it's not a complicated concept - it's actually quite an easy plan to follow, but this book really takes the guesswork out of planning. Especially since I have a very particular family!
Lynn A.
Tucson, AZ
USA
Product is only available in English.